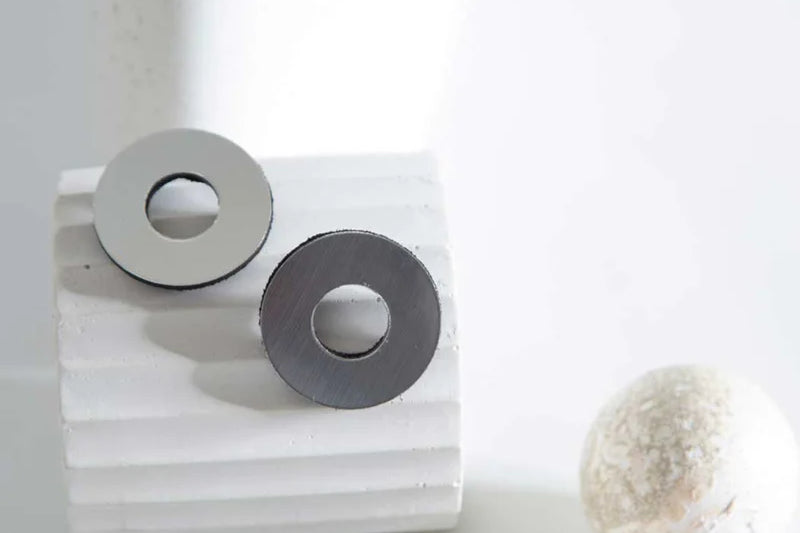 ISKIN Mies Circle Earrings Studs
Inspired by American-German architect, Ludwig Mies van der Rohe, Mies is a minimalist collection that has a maximalist effect of your wardrobe. The mirror finish and modern silhouettes make this collection unique.
As with all our jewelry, these statement earrings are so lightweight and comfortable, you would almost forget you were wearing them, but for all the compliments you receive when you have tem on. 
Material: suede and acrylic construction. stainless steel earring posts
Style # MS37 
---
ISKIN Mies Circle Earrings Studs