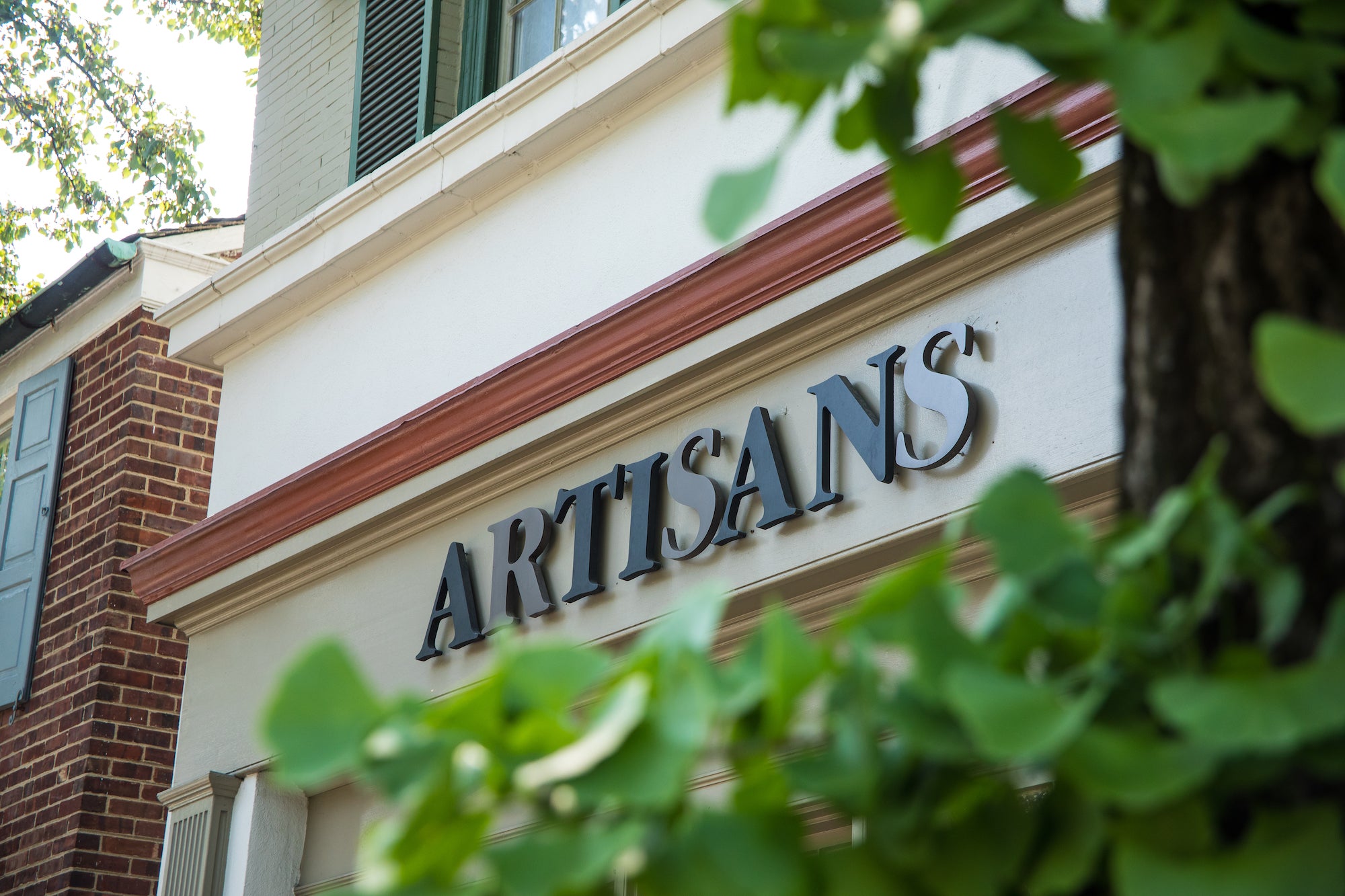 Artisans on the Avenue is a Jewel on Germantown Avenue.
Located in the heart of Chestnut Hill, about 12 miles northwest of downtown Philadelphia, we are proud to be a part of this historic and charming community.


For over 20 years, owners Lisa Howe and Georgia Doyle have offered a personal and custom shopping experience for their customers to explore the charm and craft of local and rare Artisan products.
The store is full of clothing from small U.S. Designers, jewelry from local artists, accessories from around the world, and gifts that are just right.
Enjoy shopping in person, online. If you would like to inquire about a specific brand/product please write to us at Info@artisansontheavenue.com or call at (215) 381-0582
Our Artisans
A - E
Alexandra tsoukala
Alison sheri
Amanda blue
Amma 
Angela Caputi
Anorak
Atelier 5
B
Baggallini
Bryn Walker
C
Caron miller
Catherine canino
Cats pajamas
Chalet
Christa louise
Christoper Calvin
Cacoon house
Cut loose
D
Deborah grieves
E
Elliott Lau
D - M
D
Deborah grieves
E
Elliott LauF
Fat hat
G
Gerties/eleven stitch
G9c
H
Habitat
Handprint
Hanky panky
Hobo
I
Ink & alloy
K
Kinross
krazy larry
L
Lola jeans
luuka
M
M square clothing
Mz Wallace
N - Z
N
Nally & Milly
Napa soap
Nest fragrances
Niche
O
Ozone
P
Pairie cotton
planet
S
Sea lily
Shannon martin
Shannon Pissarro 
Sleevy wonder
Sympli 
T
Two Danes
U
Usb lighters
Z
Zaket & plover
Zenzii